---
What is happening at the Conference?
The 10th Annual West Virginia Brownfields Conference will include sessions covering all aspects of brownfields redevelopment, interactive workshops, specialty training on remediation, a reception, and much more!
---
 Who should attend?
This premier redevelopment event attracts 200 stakeholders including: economic development professionals, real estate developers, lawyers, state and local officials, environmental professionals, entrepreneurs, planners, bankers, investors, and community redevelopment professionals.
---
 Where and when will it be?
The Conference will be held on September 15th and 16th, 2015 at the Erickson Alumni Center next to the Evansdale Campus  of WVU in Morgantown, WV.  The event site amenities include state of the art conference facilities, wifi access, free parking, all in a park-like setting.
---
 Would you like to Sponsor or Exhibit?
We invite you to highlight your organization with our conference participants.  See our sponsor and exhibitor registration page for more information, register for the sponsorship level that suits you, and contact us with any questions on how we can help you become a part of the Conference.
---
 About the Hosts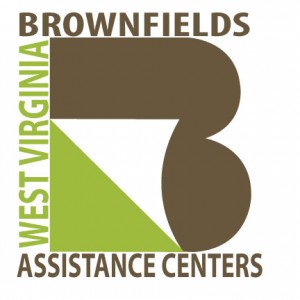 The West Virginia Brownfields Conference is hosted by the West Virginia Brownfield Assistance Centers – the Northern West Virginia Brownfields Assistance Center located at West Virginia University and the Brownfields Assistance Center at Marshall University.
The Centers were created to promote economic development and environmental and public health protection through innovative redevelopment of brownfield sites. The Centers promote and coordinate the development of brownfield property by providing technical assistance, facilitating site redevelopment efforts, community involvement as well as helping communities with grant writing and leveraging project funding.  In an effort to provide comprehensive assistance to communities throughout West Virginia, the Centers coordinate by producing state-wide conferences, collaborating on regional projects, and by sharing current brownfields information.
---
2015 Conference Sponsors
---
Platinum Level

Blue Mountain, Inc. is the Mid-Atlantic region's premier provider of innovative services catering to engineering, oil and gas, mining, surveying, and environmental companies. From GIS and surveying to aerial mapping and bat conservations, Blue Mountain Inc. provides the most comprehensive, full service experience possible to our valued clients in the region.
---
Gold Level

---
Silver Level


---
Bronze Level







---
Exhibitors
LAND SCIENCE TECHNOLOGIES
DOWNSTREAM STRATEGIES
PACE ANALYTICAL SERVICES
MILLS GROUP
POINTMAP
BOGGS ENVIRONMENTAL CONSULTANTS
INTERSTATE TECHNOLOGY & REGULATORY COUNCIL