2019 WV Brownfields Conference & Main Street/ON TRAC Training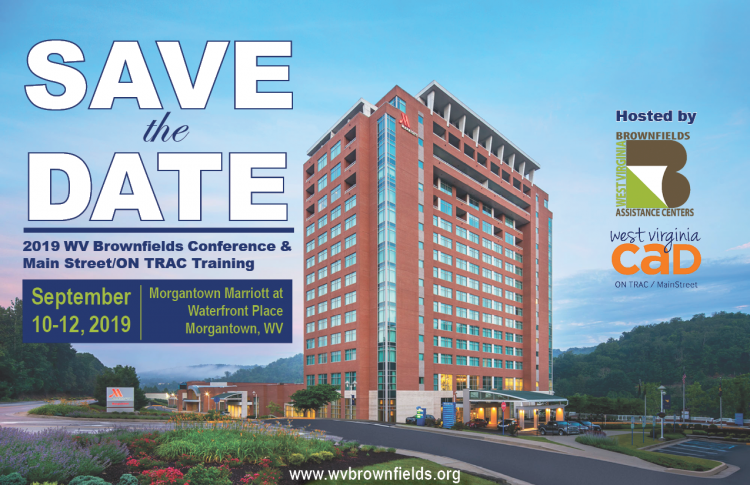 Conference News
Conference Registration Now Open!
Registration is now open for the
2019 WV Brownfields Conference & Main Street/ON TRAC Training.
This year's event will feature
two mobile workshops exploring our host community of Morgantown
, a
Project Showcase,
and the
Women in Brownfields Networking
event, as well as sessions covering the latest trends and topics relating to brownfield redevelopment in West Virginia. Early-bird registration ends July 31, so register soon to lock in great rates!
Nominations for WV Brownfields Awards Open!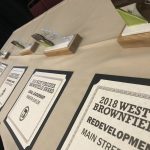 Nominate your project or a key project partner for the 2019 WV Brownfield Awards!
The
WV Brownfield Awards
recognize the hard work and great achievements in brownfields redevelopment from across the state. These awards, given in 6 categories, recognize individuals and communities who have made major contributions to the redevelopment of brownfields in West Virginia. Nominations for the 2019 WV Brownfields Awards will be open from May 1 – June 14.
Register Now to Sponsor or Exhibit!
Sponsors and exhibitors receive exposure to event attendees and our mailing list of more than 1000 stakeholders, formal and informal networking opportunities, and more. This year in addition to six great ready-made packages, we're offering a
build-your-own package
option so you can create a package that meets your needs.
Register as a sponsor or exhibitor
today and
contact us
with any questions on how we can help you become a part of the Conference.