Promote your company or organization as a Sponsor or Exhibitor at the 2019 WV Brownfields Conference and Main Street/ON TRAC Training!
This premier redevelopment event attracts over 250 stakeholders including economic development professionals, environmental professionals, real estate developers, lawyers, state and local officials, EPA and other federal officials, entrepreneurs, planners, bankers, investors, and community redevelopment professionals. This is a great opportunity to promote your brand or program, expand your audience, and network for more business contacts.
Sponsors and exhibitors receive many benefits, including exposure to event attendees, our mailing list of more than 1000 stakeholders, formal and informal networking opportunities, and more.
Ready-Made Sponsor Package Options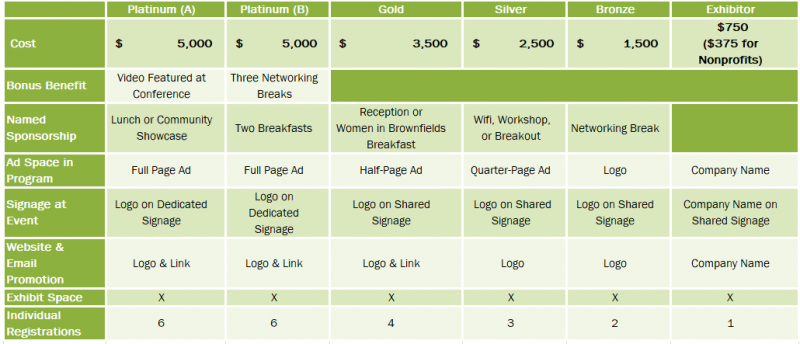 Build Your Own Sponsor Package
This year in addition to six great ready-made packages, we're offering a build-your-own package option so you can create a package that meets your needs.