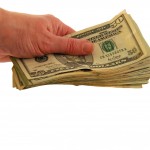 Apply for EPA Job Training Grant Now!
The U.S. Environmental Protection Agency (EPA) and its Office of Brownfields and Land Revitalization announced a total of approximately $3.0 million to be divided and awarded through Environmental Workforce Development and Job Training Grants for approximately 15 communities for the 2013 fiscal year.
The EPA states that these funds can be used "…to deliver environmental workforce development and job training programs that recruit, train, and place local, unemployed and under-employed residents with the skills needed to secure full-time employment in the environmental field, with a focus on solid and hazardous waste remediation, environmental health and safety, and wastewater-related training." These grants require that certain types of training be provided as outline in Section III.C., Threshold Eligibility Criteria, but also encourages applicants to develop their own curricula based on local labor markets and hiring needs.
The grant applications are due at 11:59pm on April 9, 2013. For more information and guidance, please visit  http://www.epa.gov/oswer/docs/grants/epa-oswer-oblr-12-03.pdf  OR  http://www.epa.gov/brownfields/job.htm#env