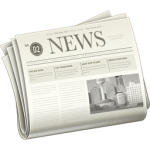 The Northern West Virginia Brownfields Assistance Center (NBAC) is pleased to announce the addition of Kate Greene as its new Economic Redevelopment Specialist. The NBAC is a program of the West Virginia Water Research Institute located at the National Research Center for Coal and Energy at West Virginia University.
"I'm excited to be engaged in redevelopment projects across the state," said Greene.
As Economic Redevelopment Specialist, Greene will oversee downtown redevelopment projects and initiatives, including community interaction and outreach, capacity building, developing relationships with partners, and engaging with public and private sectors to coordinate data-driven development in rural downtown communities.
Greene brings a wealth of experience to the NBAC and they are thrilled to have her on board.
"We are very fortunate to have Mrs. Greene as an addition to our staff," said Patrick Kirby, NBAC Director. "Her prior experience in the redevelopment process is a great asset to the NBAC. With Mrs. Greene on board, we look forward to the opportunity to engage more local communities and assist in their redevelopment needs."
Greene comes to the NBAC following her work as Executive Director of Main Street Fairmont where she helped address the city's aging infrastructure, focusing specifically on dilapidated commercial structures and brownfields. Greene said that she learned a lot during her experience with Main Street Fairmont but wanted to use her knowledge to make an impact statewide.
"I learned from those experiences at Main Street Fairmont that my passion for community development lies as much in reshaping the built environment as it does in rallying the citizens to take ownership of the change," said Greene. "The NBAC was a partner on more than one of our priority projects at Main Street, and more than once it occurred to me that if I ever had the chance to be on the Brownfields team – leading redevelopment at a statewide level – I would throw my hat in the ring."
Prior to her work with Main Street Fairmont, Greene lived in Montana as the Director of Marketing for a boutique guest ranch. It was during this time that she found her calling.
"I lived for 17 years in a mountain community in Montana that was missing some critical resources for the residents and I worked, as a citizen, to change that," said Greene. "My work in community organizing opened the door for work with city leaders, which then lead to interactions at the state level. Those grassroots efforts mattered and from then on, I knew that I wanted a spot at the development table."
A native of Fairmont, it was Greene's passion for her hometown and the Mountain State that ultimately brought her home. "I was born and raised here, and after years away, I've come home to raise my kids in the same town where I grew up," she said. "I believe that together we can change the conversation about what it means to be West Virginia proud."