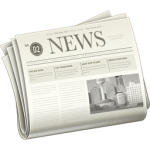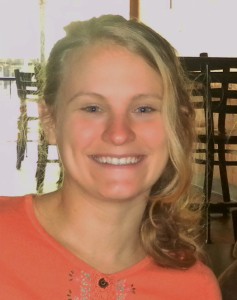 MORGANTOWN, W.Va. – Anna Withrow has joined the Northern West Virginia Brownfields Assistance Center (NBAC) as its new brownfields redevelopment specialist. The NBAC is a program of the West Virginia Water Research Institute located at the National Research Center for Coal and Energy at West Virginia University. Withrow, earned her master's degree in Landscape Architecture and Environmental Design at West Virginia University in 2015. In addition, she has a bachelor's degree in Secondary Mathematics Education from Marshall University.
"I am happy that my work at the Center [NBAC] will involve working with a variety of communities to improve and protect the wildlife and resources of this state that I love," said Withrow.
In her new role with NBAC, she will work with local project stakeholders to perform site analyses, facilitate visioning meetings, create conceptual plans and perform various other tasks to move redevelopment projects forward.
"My education in Landscape Architecture allows me to observe, analyze, and design spaces with reference to spatial data, development trends, sustainability standards, and site programming," she continued. "My experience working on the adaptive reuse of brownfields properties allowed me to work closely with communities to explore and identify practical reuse plans."
Prior to pursuing her master's degree, Withrow taught mathematics in Southern West Virginia and worked as an adventure guide on the New River Gorge.
"Having lived in Putnam, Cabell, Fayette and Monongalia Counties, I have a deep appreciation for West Virginia's wild lands and Appalachian culture," said Withrow. "The NBAC is building community capacity and boosting local economies through encouraging redevelopments on previously developed lands. This is helping to keep the state's greenfields green, among other benefits. As a lifelong resident and explorer of the state, I value the Center's mission and am happy to join the effort."
Withrow brings a wealth of experience to the NBAC. She has experience with hand rendering, site mapping, place analysis, parcel research, mixed-media design, construction drawings, document layouts and printing and narrative photography. Her professional interests include riparian restoration, stormwater management, whole-systems thinking, urban agriculture, and historic preservation.
"We're fortunate to have Ms. Withrow as an addition to our staff," said Patrick Kirby, director of the Northern West Virginia Brownfields Assistance Center. "Her education and past experience are a great fit to our team. With the addition of Ms. Withrow, we look forward to the opportunity to engage more local communities and assist in their redevelopment needs."
Contact:
Andrew Stacy, Public Relations Coordinator, West Virginia Water Research Institute
(304) 293-7085
astacy@mail.wvu.edu