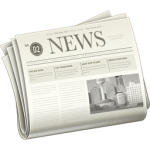 The West Virginia Brownfields Assistance Centers will host its 10th annual West Virginia Brownfields Conference on September 15 and 16 at the Erickson Alumni Center at West Virginia University. Early Bird registration for the Conference ends on August 14.
"We're particularly excited this year to reflect on ten years of brownfields redevelopment in West Virginia with a lunch keynote address by West Virginia DEP Secretary Randy Huffman," said Patrick Kirby, director of the Northern West Virginia Brownfields Assistance Center at West Virginia University.
"We're very thankful that several regional EPA representatives will be in attendance again with a keynote by Shawn Garvin the EPA Region III administrator. We're also excited to host the first-ever conference Redevelopment Expert Exchange, which gives individual community members the opportunity to learn from redevelopment leaders around the state in an experience-sharing exchange. For those needing LRS and LED credits, we'll have those too."
This premier redevelopment event attracts 200 stakeholders including regional EPA officials, economic development professionals, real estate developers, lawyers, state and local officials, environmental professionals, entrepreneurs, planners, bankers, investors, and community redevelopment professionals. The Redevelopment Expert Exchange on Wednesday, September 16 will be by appointment only.
The Exchange matches redevelopment leaders from across the state with communities facing similar opportunities and challenges, allowing communities to learn from the best practices and experiences of their peers across the state.
For more information, to register, and to consider becoming a sponsor or exhibitor for the 2015 West Virginia Brownfields Conference, visit http://wvbrownfields.org/2015-wv-brownfields-conference/.
To sign-up for an Exchange appointment or volunteer as an expert, contact Carrie Staton at carrie.staton@mail.wvu.edu
For more information on the West Virginia Brownfields Assistance Centers visit www.wvbrownfields.org.