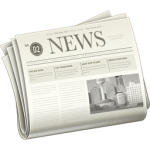 BAD Buildings Program Webinar Schedule
The NBAC is hosting a series of webinars to discuss its new BAD Buildings Program, review the current Request for Proposals, and talk about how to submit a strong application to the program.  Any community organization or local government interested in the program is encouraged to participate.
Tuesday, October 29th, 2:00 pm – 3:30 pm
Wednesday, November 6th, 10:00 am – 11:30 am
Monday, November 11th, 2:00 pm – 3:30 pm
Email Luke.Elser@mail.wvu.edu with your preferred webinar day/time to register!
Visit our BAD Buildings Program website for more details and to download your application.