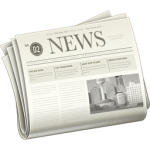 Local leaders have parlayed redevelopment of the Taylor, Smith and Taylor pottery property into an opportunity to do something similar at another northern Hancock County site, this time with technical assistance from the state as part of the "Communities of Achievement" program.
"The goal here is to find another site in northern Hancock County where we can build off the momentum generated by the Taylor, Smith and Taylor project and identify a project, remediate that site if necessary and prepare it for future economic development," said Pat Ford, executive director of the Business Development Corp. of the Northern Panhandle. "It's not supposed to be directly related to Taylor, Smith and Taylor, but a requirement of the program is that you have to identify a project in the vicinity of a recent successful project."
"Communities of Achievement" is a West Virginia Community Development HUB program. The designation, awarded to Chester, means a 10-member steering committee will get whatever technical assistance it needs to identify workable projects in northern Hancock County as well as whatever specialized coaching is needed to complete one of them.
The program is funded by state and federal grants and also the Claude Worthington Benedum Foundation.
HUB Executive Director Kent Spellman said the designation is a 16-18 month process.
Read the full story at the Intelligencer/Wheeling News-Register