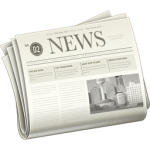 HUNTINGTON – A new Marshall University energy project will demonstrate hydroelectric power using acid mine drainage from coal mining as its source of energy.
Marshall University's Center for Environmental, Geotechnical and Applied Sciences and the West Virginia Brownfields Assistance Center at Marshall University have announced the installation of a hydro generator to be used as a demonstration and education project in the Morris Creek Watershed near Montgomery.
Installed in conjunction with the Morris Creek Watershed Association, the hydro generator is using acid mine drainage discharge as its water source. It is the latest in a series of projects the university is conducting in partnership with the West Virginia Division of Energy's Office of Coalfield Community Development to demonstrate renewable energy applications on former surface-mined properties.
 Read the full story at The State Journal