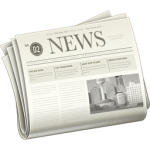 MARTINSBURG, W.Va.— A microbrewery was among the most popular redevelopment ideas pitched Friday for the Matthews Foundry, a dilapidated 19th century stone building located in Martinsburg's historic industrial core.
Built before the Civil War, the building at 420 N. Queen St. was one of five projects in Main Street communities across the state that the West Virginia Redevelopment Collaborative chose earlier this year to receive technical assistance that could help spur revitalization.
"We're really excited about this project," Carrie Staton, the collaborative's coordinator, told community stakeholders invited to a kickoff for the Benedum Foundation grant-funded project.
Main Street Martinsburg was awarded $5,750 as part of the expanded focus of the redevelopment collaborative, which is part of the Northern West Virginia Brownfields Assistance Center.
In other similar projects, Staton said in an interview that such grant funding has been used to develop a conceptual design or market and feasibility studies as part of efforts to establish a general vision for the property.
Staton said she expects a project redevelopment plan for the property will be developed by sometime next spring after working with Main Street Martinsburg, community stakeholders and a "brownfields redevelopment team."  
Participants in the informal workshop-style session Friday morning were asked to draw designs with colored pencils and examine the property's assets, obstacles and potential uses in context with downtown Martinsburg.
The property's location in a floodplain area would have to be taken into consideration in redevelopment, said city Planner Tracy Smith, who lauded the multiuse ideas that many offered for the property during the brainstorming session.
Although long since closed, the water-powered foundry's iron products, such as sewer and water main covers, and drains, can still be spotted at many places in the city.
Ideas pitched in combination or in addition to the microbrewery, included a restaurant with indoor and outdoor seating along Tuscarora Creek that runs past the property; a museum to preserve the history of the property; and restoration of a water wheel that once was there. 
Michael Covell, city planning director/engineer, said the foundry property's redevelopment would ideally become "a link in the chain" of investment in nearby properties that also are part of the Baltimore & Ohio Railroad and Related Industries Historic District.
"You have an absolute gold mine here," Covell said.