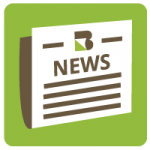 Though West Virginia is known for its peaceful and serene country scenery, nestled in several of its mountains are communities fighting blighted and dilapidated structures that significantly damage that pristine image.
"Honestly, it's been an issue for a long time," said Luke Elser, project manager of the Northern West Virginia Brownfields Assistance Center at West Virginia University. "In West Virginia, it feels like a lot of communities and the citizens themselves have begun to address this by saying, 'This problem needs to be solved, and we need to solve it as a community.'"
Elser feels optimistic West Virginia's communities are moving in the right direction.
"There is rehab happening all over the state," he said. "Each community is approaching it differently. The solutions that may work in Charleston might not work in the Northern Panhandle or other parts of the state."
Broadening Spectrum
Previously, the Northern West Virginia Brownfields Assistance Center focused its efforts on brownfield sites that once housed commercial properties, abandoned glass factories and other environmental hazards. However, the center has since broadened the spectrum of blighted properties it services."We've been working with these communities to look at revitalization of these dilapidated buildings, looking at residential and commercial properties in the dilapidated downtown areas," Elser said. "We're working on removing the worst, most dangerous structures, working to fix the ones that we don't have to tear down, so that we get the vacant properties back to a productive use."To do so, the Northern West Virginia Brownfields Assistance Center started a BAD (Blighted, Abandoned and Dilapidated) Buildings program.