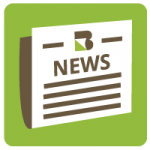 LOST CREEK — The first in a series of community meetings on the future of Harrison County's rail trails took place at the Lost Creek Community Building Tuesday evening.
The meeting, which was hosted by Harrison Rail Trails in cooperation with the Northern West Virginia Brownfields Assistance Center, entailed discussion and feedback among community members interested in connecting trail sections throughout the county.
After informational presentations from Anna Withrow, a Brownfield redevelopment specialist; Kent Spellman, a representative for the Industrial Heartland Trails Coalition; and Diana Druga, president of Harrison Rail Trails, attendees formed groups to discuss assets of the trail section to the south of Lost Creek, as well as challenges in restoring that section and possible solutions.
Of particular note was a trestle bridge that is in need of repair or replacement.
The information gathered will be used to create a trail development plan later this year.
"I think the meeting went great," Withrow said. "We got good feedback on general things. There are still some more details that need to be followed up on, but we have a good start."
Withrow said development of the trail south of Lost Creek would present various challenges.