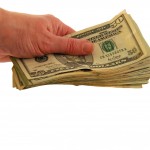 The 2014 EPA Brownfields Grant application guidelines have arrived!  The EPA brownfields assessment, cleanup, and revolving loan fund grants were made available on November 22, 2013.  Successful applicant can use the grants  to empower communities to prevent, inventory, assess, cleanup, and reuse brownfields properties.  To view guidelines and download applications, please visit the EPA's Grants and Funding website. 
Applications are due January 22, 2014. 
The Brownfields Assistance Centers will be assisting communities over the next 60 days with the submittal of EPA Brownfields Grants.  Please
contact us
if you have plans to submit a grant application, need grant assistance, grant review, or have other questions about this opportunity.