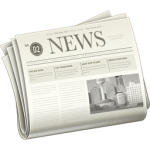 The Northern WV Brownfields Assistance Center (NBAC) has released a Request For Proposals for the BAD Buildings Program for WV communities who can demonstrate their need for technical assistance and support for creating a local abandoned and dilapidated buildings program.
The assistance, valued at $10,000 to complete project proposal work, will include:
Professional project support,
GIS mapping expertise and guidance,
Redevelopment planning.
A set of four webinars about the BAD Building Program are set throughout October and November, and applications are due January 7th, 2014.
Visit our BAD Buildings Program website for more details and to download your application.