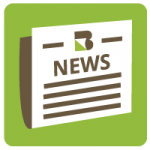 Last week, the City of Kingwood was given an outstanding honor from the West Virginia Department of Environment Protection. At the 2016 Environmental Awards, which honor the initiatives of organizations and individuals from across West Virginia, Kingwood was awarded the Land Revitalization Award for its "robust recycling program."
Kingwood was one of 19 organizations from 14 counties honored in categories ranging from Clean Energy and Water Conservation to Land Revitalization and Sewage Treatment.
Kingwood's award stemmed from how city leaders worked through an increased interest in recycling and community participation over a short period of time. Previous recycling operations outgrew the existing space Kingwood was using. Members of City Council, most of whom are still serving today, recognized that a local abandoned warehouse would be a great building for the city's growing recycling program.
The warehouse was the old Penmarva building, which previously housed a grocery wholesale company. It was dilapidated and had been neglected since 2007. But its size made it an ideal home for Kingwood's recycling operations.
City leaders at the time, including former Mayor James Maier, looked at various ways to purchase the building. But it turned out the property was a perfect brownfield site.