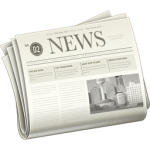 The BAD Buildings Program Informational Webinar, hosted by the NBAC, is now available.  Click here to view the webinar.
This webinar describes the program in detail, including the model of the program, what will be provided to selected communities, and local obligations.  The application is discussed, including how to write a strong application, how applications are reviewed and selected, and tips to submitting the best possible project proposal.
The presentation used throughout the webinar is also available.  Click here for a copy of the presentation.
The BAD Buildings Program is a statewide initiative which provides technical assistance and site analysis tools to develop and enhance abandoned/dilapidated buildings programs in West Virginia communities.  The program also addresses barriers to identifying, prioritizing, and redeveloping BAD buildings.
Applications are due January 7th, 2014.  Contact Luke Elser at 304-293-6990 or by email at Luke.Elser@mail.wvu.edu for additional information or questions.