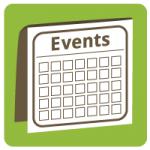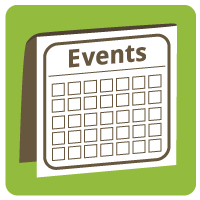 Early bird registration deadline approaching for 2016 #WV Brownfields Conference
MORGANTOWN, W.Va. – The West Virginia Brownfields Assistance Centers are reminding those interested in attending the 2016 #WVBrownfields Conference that early registration is available through August 5, 2016.
Kicking off this year's conference is Ric Cavender, executive director for Charleston Main Streets. Charleston Main Streets is an administrative collaborative comprised of East End Main Street and West Side Main Street in Charleston, W.Va. Cavender is excited to bring this statewide event to Charleston and showcase some of the outstanding work on brownfield redevelopment being done in the Kanawha Valley.
"We are absolutely honored to host the West Virginia Brownfields Conference in Charleston and happy to share our economic and community development successes and challenges while learning from so many people throughout the state," said Cavender.
"We at Charleston Main Streets understand the importance of effective partnerships and collaboration to work toward the ultimate goal of district redevelopment. We're excited to learn new methods and practices for making cities and towns throughout our state unique destinations and are happy the Brownfields Assistance Centers share this vision with us. We look forward to seeing you in the Capital City!"
The West Virginia Brownfields Conference is the state's premier redevelopment event. The 2016 conference will feature programming and sessions related to brownfield redevelopment in West Virginia, including project financing and deal structuring, downtown redevelopment, community engagement, specialty training on remediation, networking receptions, and the inaugural Central Appalachian Regional Brownfields Summit on Sept. 8, which will feature sessions covering regional brownfields topics impacting Central Appalachia.
The two-day event will be held September 7-8 at the Charleston Marriott Town Center in Charleston, W.Va.
This event attracts over 200 stakeholders including economic development professionals, real estate developers, lawyers, federal, state and local officials, environmental professionals, entrepreneurs, planners, bankers, investors, and community redevelopment professionals.
"This year's event is shaping up to be the best yet," said Patrick Kirby, director of the Northern West Virginia Brownfields Assistance Center at West Virginia University. "Whether you're a small community in West Virginia looking to get started on the redevelopment puzzle or you're a community that has tackled several brownfield projects, there will be something for everyone at this year's conference."
For more information, to register, and to consider becoming a sponsor or exhibitor for the 2016 West Virginia Brownfields Conference, visit www.wvbrownfields.org/2016-conference/.
-WVU-
As7/20/2016
Contact: Andrew Stacy, West Virginia Water Research Institute
304.293.7085, astacy@mail.wvu.edu
Tags: brownfields, NBAC, Northern West Virginia Brownfields Assistance Center, Patrick Kirby, West Virginia Brownfields, West Virginia Brownfields Assistance Centers, WV Brownfields Conference