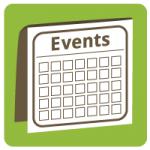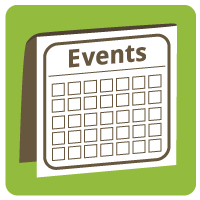 Early Bird Registration is Open for the 2016 #WVBrownfields Conference
Register by August 5 to receive the early bird rate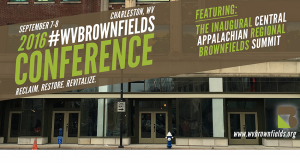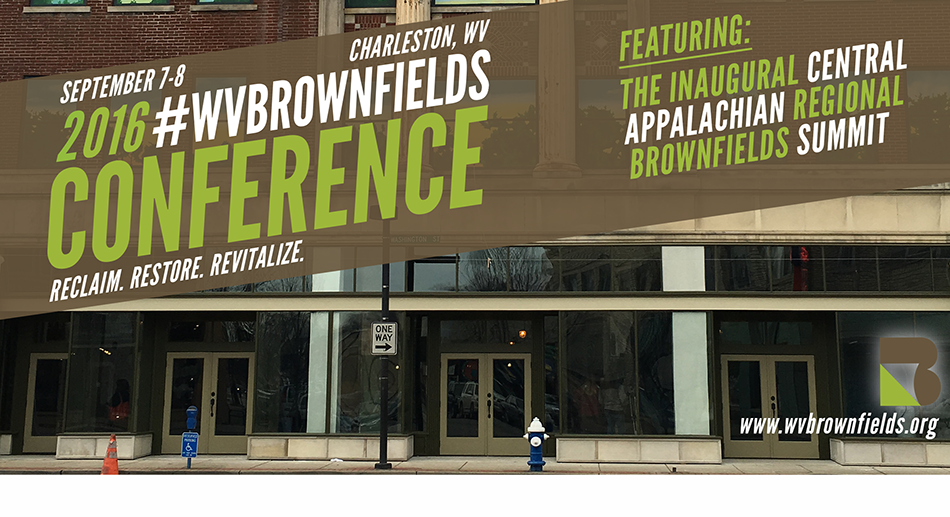 MORGANTOWN, W.Va. – Early bird registration is now open for the 2016 #WVBrownfields Conference. The event, hosted by the West Virginia Brownfields Assistance Centers, will be held Sept. 7-8 at the Marriott Town Center in Charleston.
"Reclaim. Restore. Revitalize." is the theme for this year's conference, which will feature sessions covering all aspects of brownfields redevelopment, including project financing and deal structuring, downtown redevelopment, community engagement, specialty training on remediation, networking receptions, and the inaugural Central Appalachian Regional Brownfields Summit on Sept. 8.
"We are very excited for this year's conference and we are particularly excited about partnering with other Central Appalachian states, agencies and service providers to host the Central Appalachian Regional Brownfields Summit," said Patrick Kirby, director of the Northern West Virginia Brownfields Assistance Center at West Virginia University.
"Part of figuring out the redevelopment puzzle is collaboration and learning from others. We feel that the West Virginia Brownfields Conference is the perfect forum for that regional collaboration and the Summit will be something that is beneficial to both West Virginia and the Central Appalachian Region."
The 2016 #WVBrownfields Conference will kick off with three pre-conference workshops on the afternoon of Sept. 6, followed by a Networking Welcome Reception. The first full day of the Conference, Sept. 7, will feature programming and sessions related to brownfield redevelopment in West Virginia, followed that evening by a Regional Networking Reception. The second day, Sept. 8, will feature sessions covering regional brownfields topics impacting Central Appalachia.
This premier redevelopment event attracts over 200 stakeholders including regional EPA officials, economic development professionals, real estate developers, lawyers, state and local officials, environmental professionals, entrepreneurs, planners, bankers, investors, and community redevelopment professionals.
For more information, to register, and to consider becoming a sponsor or exhibitor for the 2016 #WVBrownfields Conference, visit the Conference webpage.
-WVU-
as/5/18/16
CONTACT: Andrew Stacy, West Virginia Water Research Institute
304.293.7085, astacy@mail.wvu.edu
Tags: 2016 West Virginia Brownfields Conference, brownfields, NBAC, Northern West Virginia Brownfields Assistance Center, Patrick Kirby, West Virginia Brownfields, West Virginia Brownfields Assistance Center at Marshall University, West Virginia Brownfields Assistance Centers, West Virginia University