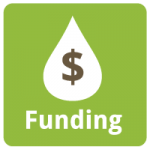 Funding Opportunity: BDC of the Northern Panhandle Accepting Proposals
The Business Development Corporation is accepting letter of interest (LOI) for the Brooke-Hancock-Jefferson Brownfield Assessment Coalition Project for Hazardous Substances and Petroleum. The project area is Brooke and Hancock counties in West Virginia and Jefferson County in Ohio. The deadline to submit an LOI is 1:00 PM on Friday, October 14, 2016.
Submit LOIs to:
Michael Paprocki, Executive Director, BHJ Metro Planning Commission
124 North 4th Street, 2nd Floor
Stuebenville, OH 43952
Read the full RFP here. For questions regarding this notice, please contact Michael Paprocki at (740) 282-3685.
Tags: Brooke County, Funding, Hancock County, Jefferson County, redevelopment, West Virginia Brownfields