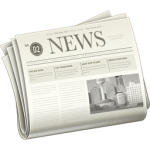 Groups Target Huntington Revitalization
HUNTINGTON – A forum hosted by the city of Huntington and the U.S. Environmental Protection Agency Tuesday brought together leaders of various local, state and federal agencies to provide guidance on moving Huntington's revitalization plan forward.
The daylong forum, which took place at the Big Sandy Superstore Arena Conference Center, was among the first of its kind under the EPA's "Making a Visible Difference in Communities" initiative.
Huntington was one of 53 communities nationwide the EPA selected to participate in the initiative, which aims to coordinate technical assistance across EPA programs and other federal agencies to support communities with brownfield and other old industrial sites as they pursue environmental improvements that enhance economic opportunities.
"Huntington must begin to think of itself on the scale of Philadelphia or Chicago," said Huntington Mayor Steve Williams during his opening remarks. "This forum serves as a huge opportunity for local, state and federal agencies to form partnerships."
Tags: brownfields, CEGAS, EPA, Huntington, redevelopment, West Virginia Brownfields, West Virginia Brownfields Assistance Center at Marshall University, WV Brownfields, WV Brownfields Assistance Center