2016 West Virginia Brownfield Award Winners
The West Virginia Brownfield Awards recognize the hard work and great achievements in brownfields redevelopment from across the state. These awards recognize individuals and communities who have made major contributions to the redevelopment of brownfields in West Virginia.
ECONOMIC DEVELOPMENT AWARD
The 2016 West Virginia Brownfield Award in Economic Development recognizes a project or community partner that has demonstrated excellence in economic development on one or more brownfield site. This year's recipient is the
Business Development Corporation of the Northern Panhandle
. The BDC has leveraged $69,621,000 of private investment on brownfield redevelopment projects in Chester, Newell, Weirton, Wellsburg, and Beech Bottom, W.Va., and created 999 jobs and helped to retain 132 jobs with these efforts. They have explored new and creative ways to finance and redevelop brownfield projects, such as an innovative deal structure with Hackman Capital on a more than 600-acre site in Beech Bottom, which was featured as the Wall Street Journal's Deal of the Week. The work of the BDC has been highlighted at state and national brownfields conferences, development finance conferences, and community development conferences across the nation.
---
COMMUNITY ENGAGEMENT AWARD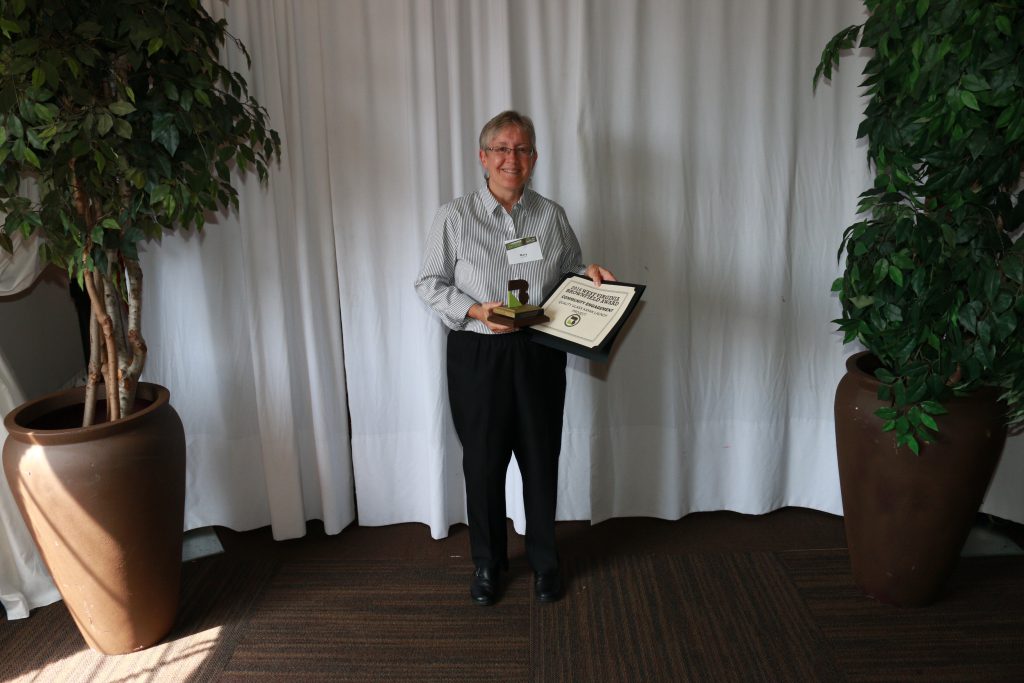 The 2016 WV Brownfield Award in Community Engagement recognizes a partner or community who has demonstrated an exceptional commitment to community engagement, working closely with communities to identify and implement redevelopment priorities. This year's recipient is the
Van Voorhees Landing Kayak Launch Project
(on the former Quality Glass site). The Mon River Trails Conservancy and the Morgantown Area Paddlers are being awarded the 2016 Brownfields Community Engagement Award for their successful efforts to collaborate with over 20 stakeholder organizations and the Morgantown area community to bring the final vision for the former Quality Glass brownfield site to life. The MRTC deserves kudos for their determination to advocate for clean-up efforts and implement the redevelopment milestones of creating a trailhead and restroom at this former brownfield site along the rail-trail over a long project that has had to keep many stakeholders engaged since 2008. The MRTC should be lauded for their determination and creation of a new collaboration with the newly formed MAP to complete the vision of recreational access to the Monongahela River at the Van Voorhis Trailhead. The Kayak Launch project engaged the community to raise approximately $40,000 in three months from 15 organizations and businesses, three small grants, 16 donations from private citizens, and from the sale of over 330 Cabela's Drawing tickets by MAP members to complete the Kayak Launch project. In the process, many volunteers were also recruited and organized to support the upkeep of the Van Voorhis Landing facility. The Kayak Launch will increase access to the Mon River Rail-Trail and Upper Mon Water Trail; increase parking for the trail users and boaters; improve the rail-trail and water trail overall experience; further promote recreational opportunities of the area; and bring new outdoor recreation business opportunities to surrounding communities, including Star City and Morgantown, W.Va. and Point Marion, PA.
---
ENVIRONMENTAL IMPACT AWARD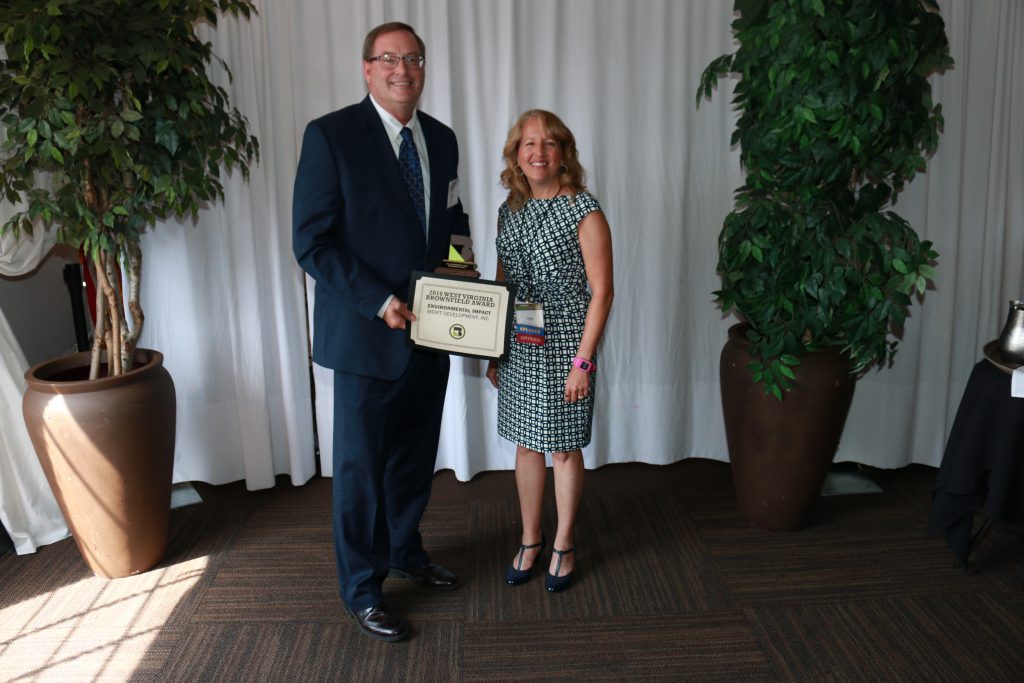 The Environmental Impact Award recognizes a project, organization, or community that has made a significant impact on the cleanup of environmental hazards through a single or multiple projects. This year's recipient is
Merit Development, Inc.
, for their work at the Owens Illinois Glass plant property in Fairmont. Merit Development Inc. purchased the abandoned glass plant property in 2015 and entered into a Voluntary Remediation Agreement with the WVDEP Office of Environmental Remediation to revitalize the site for Commercial and Industrial uses. The site had been abandoned for well over thirty years. The 26-acre site is located in a prime location for future development. The initial site assessment has been completed and the site has been cleared of unsightly brush and debris. Due to its location within the FEMA 100 year floodplain a study has been completed to evaluate future development and improve overall flood elevations if a flood should occur in the future. The property is being developed privately without any monetary assistance from government agencies. The completed site will create an improvement to surface drainage within and around the site, will isolate contaminated soils of concern so that a desolate waste land can be destination for future businesses in the City of Fairmont. The project area is very large and has many complicated issues which have kept other developers and public entities from committing to the task of redeveloping. Merit Development tackled those task and continues to move forward in the development of the site.
---
LOCAL LEADERSHIP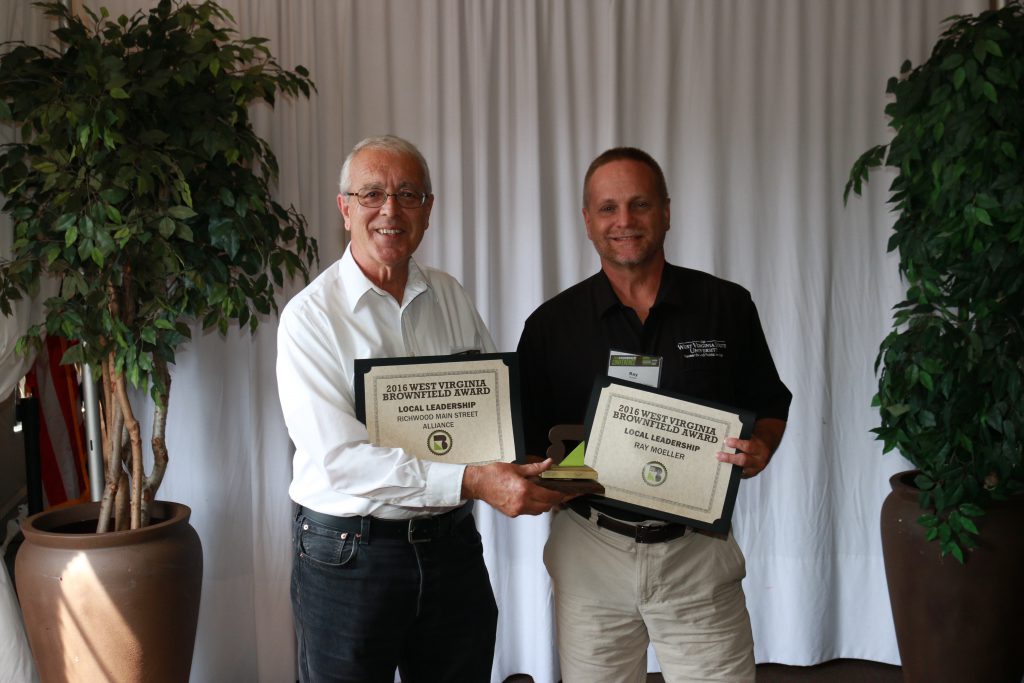 The Local Leadership Award recognizes a neighborhood, city, or county leader with a strong commitment to brownfield redevelopment. This year's recipients are
Ray Moeller and the Richwood Main Street Alliance
. The Main Street Alliance (MSA) was formed in response to several new Richwood Main Historic Main Street opportunities. The MSA consists of the mayor, the Richwood Building Commission, the Chamber of Commerce, a Main Street business owner and community advocate, and a local builder. A detailed plan of development was crafted and donated property has been conveyed to the Building Commission for redevelopment in downtown Richwood. A $40,000 grant was solicited and received from the Collins Foundation and restoration is underway. These buildings will provide sound four storefronts for new business considerations on Richwood's well-traveled main street. Working as a team, the MSA brings together key community partners in an informal but cohesive working relationship. A key member of the Main Street Alliance, Ray Moeller came to West Virginia as a VISTA and because of his passion for the area and the people here he decided to pursue full time employment once the VISTA position ran out. Ray has worked in Nicholas County and specifically Richwood to create many positive changes for his adopted community. He was a key player in the Blueprint Communities, helped to create a solar garden, and has been integral in addressing abandoned and dilapidated buildings through a property registration and demolition program. He helped the City receive multiple grants from the NBAC's West Virginia Redevelopment Collaborative to focus on a major problem property in town. These efforts led to the release of more than $375,000 in liens against the property, a major barrier to redevelopment. Ray's efforts to revitalize Richwood and create economic growth have never wavered. He inspires community members, service providers, and others to continue on the path of economic growth even when it isn't easy, to do the job at hand and move on to the next project.
---
Redevelopment Partner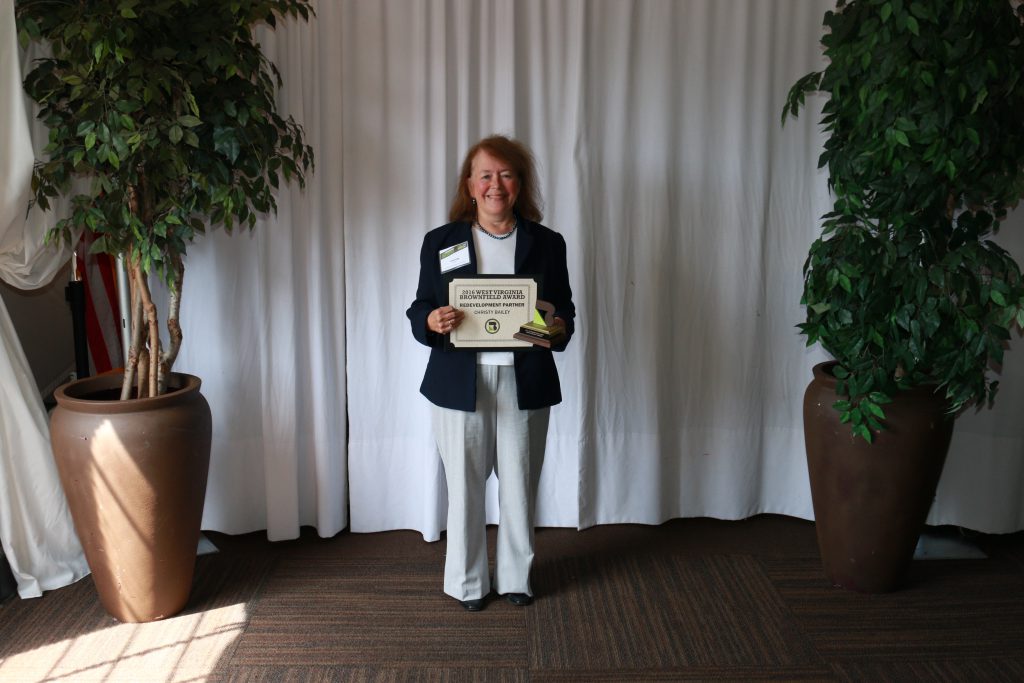 The Redevelopment Partner Award recognizes an individual, organization, agency, or other institution that has demonstrated a strong commitment to brownfield redevelopment and worked closely with the BACs to facilitate brownfield redevelopment across the state. This year's recipient is
Christy Bailey of the National Coal Heritage Highway Authority
. Christy Bailey currently serves as the Executive Director of the National Coal Heritage Area Authority with responsibility for historic preservation and heritage tourism development in the National Coal Heritage Area and along the Coal Heritage Trail, a national scenic byway. The National Coal Heritage Area encompasses thirteen counties in the southern West Virginia coalfields where efforts are currently underway to restore and preserve coal structures and coal communities as cultural heritage tourism venues, while retaining their unique features and sense of place. She makes her home in Beckley and travels extensively throughout southern West Virginia to assist communities and organizations with their efforts to preserve their history and tell their stories. Christy's leadership on restoration of the former Patteson/Dearing Building in Mt. Hope is an excellent example of taking a severely dilapidated building within the core area of the small town, and transforming it into productive reuse, in this case the future location of the Coal Heritage Discovery Center. The property has had a TBA assessment conducted under the EPA Region III Brownfields Program, tanks removed by WVDEP, and a significant building rehabilitation work. Interior work is beginning soon, with a planned opening in 2017. Christy has raised over $800,000 in public and private funding, including funding from the National Scenic Byway Program, National Park Service, State Historic Preservation Office, Greater Kanawha Foundation, Greater Mt. Hope Foundation, plus others.
---
Brownfields Visionary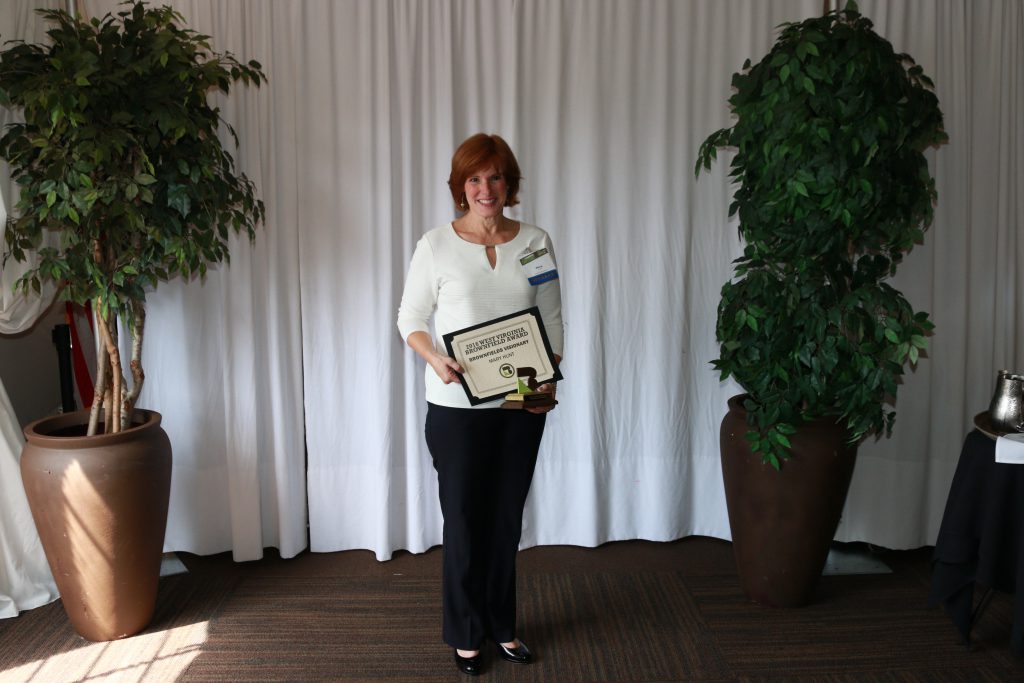 The Brownfields Visionary Award recognizes an exemplary individual or organization that has shown innovation and vision in the redevelopment of brownfields with major statewide impact. This year's recipient is
Mary Hunt of the Claude W. Benedum Foundation
. Mary Hunt, Senior Program Manager for the Claude W. Benedum Foundation, has been an advocate for community revitalization her entire career and a brownfield redevelopment champion for the last 10 years. Mary is receiving this award due to her extraordinary vision of how communities can use brownfield redevelopment as an opportunity to build community and leadership capacity, grow a better informed citizenry, and foster entrepreneurial efforts. All of this can be done, according to Mary, while also removing community blight, and the physical and psychological impact that blight has on the community. Mary's vision of a revitalized West Virginia has helped shaped brownfields programs and technical assistance. Mary is a proponent of the quote "The difference between a vision and a hallucination is how many people see it". We consider Mary a visionary because of her tireless efforts to connect the dots West Virginia brownfields with federal agencies, state leaders, and local project champions she interacts with. We thank Mary for spreading the good work of community redevelopment and economic revitalization.