2017 WV Brownfield Award Recipients
The West Virginia Brownfield Awards recognize the hard work and great achievements in brownfields redevelopment from across the state. These awards recognize individuals and communities who have made major contributions to the redevelopment of brownfields in West Virginia.
ECONOMIC DEVELOPMENT AWARD
The 2017 WV Brownfields Award in Economic Development recognizes a project or community partner that has demonstrated excellence in economic development on one or more brownfield site.
This year's recipient is
Jeffrey Lusk and the Hatfield McCoy Trails
. The Hatfield McCoy Trails was tasked with the development of a new trailhead facility for its Pocahontas Trail System.  The Authority identified a perfect location along U.S. Route 52 near the town of Bramwell in Mercer County for the project and retained an engineering firm to evaluate the site.  Despite the added complications of redeveloping a site with potential environmental contamination and known underground storage tanks, the Trail Authority worked with the WV Brownfields Assistance Center and WVDEP to mitigate these issues and move forward on the site. The $500,000 investment on this Trailhead facility will bring thousands of tourists to the Bramwell area of Mercer County and is the major driver that has sparked a $2.3 million private investment on an adjacent property to develop a 24 cabin resort and lodge.  This private investment will bring new taxes, visitors and tourism dollars to the local area, turning a former junkyard into a tourist resort.  The project will yield economic development success for the Trail Authority, the Town of Bramwell, Mercer County, and the adjacent private business, demonstrating that underground storage tank issues do not have to stop new economic development.
---
COMMUNITY ENGAGEMENT AWARD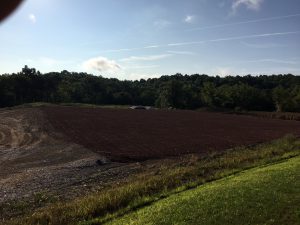 The 2017 WV Brownfields Award in Community Engagement recognizes a partner or community who has demonstrated an exceptional commitment to community engagement, working closely with communities to identify and implement redevelopment priorities.
This year's recipient is the
Morgan County Recreational Complex Project.
Throughout the course of this project, the project team has demonstrated a commitment to creative and comprehensive community engagement. The most effective media used were email lists and a project Facebook page, as the team recognized that today's parents are actively engaged on the internet. By building on this and going to parents where they were, the team opened a line of communication where they can celebrate accomplishments as well as update stakeholders on pertinent news.  In addition, with the help of Board of Education Vice President Aaron Close and his contacts at the school level, including principals, directors, and teachers, the team was able to connect with civics classes, science classes, and clubs to find volunteers for the project. This engagement helped to spark conversations in the homes of those students about what youth activities and opportunities are happening in Morgan County.  This community is a proponent of teenagers being mentors and assisting the younger youth along through life and his home to a network of organizations who partner together to assist in the forward progress of the community and its citizens.  One of those organizations, the Morgan County Partnership, has as their motto, "Engage, Educate, and Empower."  This spirit helps drive all in the community, and the Morgan County Parks and Recreation is happy to be a recipient of that drive and to capitalize on that opportunity for success because it truly does take a community to build a child's character.
---
ENVIRONMENTAL IMPACT AWARD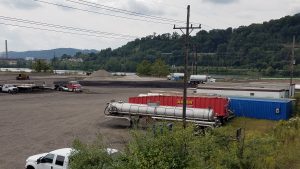 The Environmental Impact Award recognizes a project, organization, or community that has made a significant impact on the cleanup of environmental hazards through a single or multiple projects.
This year's recipient is the
Trimodal Terminal Project
in Follansbee. Due to the vision, risk taking, and perseverance of Scotty Ewusiak and Jim Joseph, over 400 acres of former Wheeling Pittsburgh Steel Corporation (WPSC) property has been remediated, generating a large positive environmental impact for the Ohio River Valley.  Trimodal Terminal, LLP and 6twelve Properties, LLP purchased acreage in Follansbee, WV from the WPSC bankruptcy.  The land was subject to a Unilateral Order under the RCRA Corrective Action Program.  Soils and groundwater were impacted by historical disposal of industrial slag, steel filings, and tar decanter sludge, as well as impacts from historical steel manufacturing activities.  The property lay unused for over fifteen years, creating a potential risk to human health and the environment.  After acquisition by Mr. Ewusiak and Mr. Joseph, the properties were entered into the WV Voluntary Remediation Program under an AOC with US EPA.  A partnership with the owners, US EPA Region 3, the WVDEP, and Lydia Work, LRS, Environmental Standards, was developed, resulting in collaboration and successful remediation of the properties.  Engineering controls, such as soil caps, have been installed.  Institutional controls that restrict land use to non-residential, restrict soil excavation, restrict the use of groundwater, and the construction of occupied buildings in defined areas, have been implemented.  No further action and Certificates of Completion have been issued, allowing the properties to be safely redeveloped and marketed as Trimodal Terminal and the Eastridge Commerce Park.  The entire process at Trimodal Terminal was aided and expedited with the assistance of a loan from the Power of 32 Site Development Fund, and the support of the Fund manager, Callay Capital.  Launched in 2015 under the leadership of the Allegheny Conference on Community Development as part of the "Power of 32" regional economic development initiative, the Fund was created to accelerate and finance the preparation of pad-ready commercial and industrial sites, including brownfield remediation and redevelopment, in a 32-county region across West Virginia, Pennsylvania, Ohio and Maryland.
---
LOCAL LEADERSHIP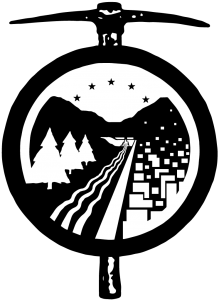 The Local Leadership Award recognizes a neighborhood, city, or county leader with a strong commitment to brownfield redevelopment.
This year's recipients are
New Historic Thomas and the City of Thomas
. The City of Thomas, in partnership with its community volunteer nonprofit organization, New Historic Thomas, has made major strides in revitalizing the city in the last five years by inventorying, assessing, remediating, and redeveloping brownfields. Strategic redevelopment planning and proactive stakeholder engagement in this former coal mining town have turned dilapidated buildings and environmental liabilities into community assets.
Through the exceptional collaboration between city officials and New Historic Thomas, the city has been awarded over half a million dollars in grants from the U.S. Environmental Protection Agency's Brownfields Program and the Northern WV Brownfields Assistance Center and leveraged significant additional grant funds and private investment for revitalization/redevelopment. The U.S. EPA and NBAC grants funded brownfields identification, prioritization, and revitalization planning activities, as well as assessment, remediation, and design for selected sites.
The community of Thomas – with only 600 residents – has demonstrated excellence in brownfields redevelopment and sets an example for small communities throughout both the state and the country. Representatives from the city have been invited to present their case study, provide tools for community engagement, and inspire others to follow their lead at the 2017 National Brownfields Training Conference being held in Pittsburgh, PA this December.
---
BROWNFIELDS VISIONARY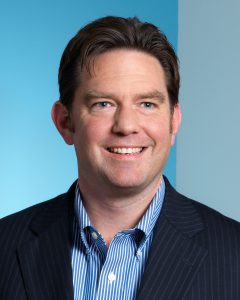 The Brownfields Visionary Award recognizes an exemplary individual or organization that has shown innovation and vision in the redevelopment of brownfields with major statewide impact.
This year's recipient is
Matt Ward.
Matt has been involved in the national and West Virginia brownfield movement from their beginnings more than 20 years ago.  He was a founder of the National Brownfields Coalition and the Brownfield Communities Network, helped establish the EPA's Brownfield Showcase Communities initiative, and has served as a consultant to the U.S. EPA Brownfields and Land Revitalization Office since 1997.  In 2015, he helped lead the U.S. EPA's effort to craft the "Next Generation Brownfields Initiative" to renew national efforts to use brownfields for new manufacturing, climate-smart redevelopment, new approaches to leveraging resources, and revitalization in small, rural and struggling communities.  He is the CEO of the government affairs firm Sustainable Strategies DC, where his team has helped dozens of localities across the nation secure brownfields resources and implement revitalization strategies.  Among Matt's most valued work are the brownfields efforts he has conducted in West Virginia communities, including Martinsburg, Weirton, Morgantown, Nitro, and Ronceverte.  He has helped the City of Huntington, where he grew up, use brownfield revitalization to secure the 2017 designation of that place as "America's Best Community" in a national challenge contest.  In his hometown of the past 20+ years of Charles Town, he has helped transform the community through brownfield revitalization in Charles Town-Ranson, which has been recognized with the 2013 Phoenix Award and the 2013 Brownfields Renewal & Redevelopment Award.  He served as a city councilman and planning commission chairman in Charles Town, where he lives with his wife and 11 children a short walk from downtown.  He reports that he has been blessed to work with many West Virginia communities, and with the WV Brownfield Assistance Centers at both WVU and Marshall University.