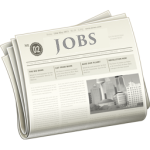 NBAC Seeking Applications for Economic Redevelopment Specialist
The West Virginia University Research Corporation (WVURC) seeks to hire an Economic Redevelopment Specialist in the Northern West Virginia Brownfields Assistance Center at West Virginia University. This position will oversee the Downtown Appalachia initiative, including community interaction and outreach, program and project management, capacity building, developing relationships with partners, and engaging with public and private sectors to coordinate data-driven development in rural downtown communities. Through downtown revitalization, this position will help communities establish sustainable economic development initiatives that will enhance the well-being and quality of life of the people of West Virginia, attract investment to communities, and maximize resources in the state.
A bachelor's degree in public policy, public administration, business administration or a related discipline is required, as well as 5 – 7 years of experience in economic development. A combination of education and experience will be considered. A valid driver's license is required. Community outreach experience interacting with a wide variety of individuals such as the public, researchers, business personnel, state and federal agency personnel is preferred.
Competitive salary and benefits package offered. For a complete job description and to apply for this position, please visit http://hr.research.wvu.edu and click on the "View Jobs" link.
AA/EOE/Minorities/Females/Vet/Disability/E-verify compliant employer
Tags: brownfields, Downtown Appalachia, NBAC, Northern Brownfields Assistance Center, Northern West Virginia Brownfields Assistance Center, redevelopment, West Virginia Brownfields, West Virginia Brownfields Assistance Centers, WV Brownfields, WV Brownfields Assistance Center