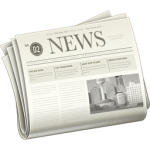 New Cumberland Eyesores Being Redeveloped
NEW CUMBERLAND, W.Va. — New Cumberland city officials are presenting a redevelopment plan that would affect the entire city.
If you've been to downtown New Cumberland, you've probably noticed vacant buildings and areas in need of improvement, but change may be coming faster than you think.
At Monday's council meeting, officials discussed plans to demolish two buildings that have been vacant for more than 20 years.
"This is a combination of a lot of teamwork and hard work to start building a vision. We can start to dream tonight," Mayor McNeil said.
The former Call's Variety Store buildings along N. Chester St. were purchased by the Business Development Corporation last year.
"With the guidance of the Northern West Virginia Brownfield Assistance Center, they have put together some visions for us, and now we're getting a chance to look, talk with each other and decide how we want this property to develop," McNeil said.
READ MORE
Tags: brownfields, NBAC, Northern Brownfields Assistance Center, Northern West Virginia Brownfields Assistance Center, redevelopment, West Virginia Brownfields Assistance Centers