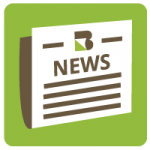 Shinnston Council moves forward with BAD buildings program
SHINNSTON — The city of Shinnston plans to take down another building on Pike Street as part of their BAD buildings program.
The BAD (Brownfields, Abandoned, Dilapidated) buildings is a program the city has been working on with help from the Northern West Virginia Brownfields Assistance Center through West Virginia University.
City Council members unanimously granted their attorney, Trey Simmerman, permission to pursue legal action against the owner of a building that could be dangerous, Vice Mayor Pat Kovalck said, which took place at Monday's meeting.
"We granted permission to pursue that because letters have not been returned, phone calls have not been returned, so we thought that we needed to go a different route and get this building taken care of," Kovalck said.
Kovalck said that having this building is not only dangerous, but unfair to other residents of the area.
Tags: BAD Buildings Program, brownfields, Northern West Virginia Brownfields Assistance Center