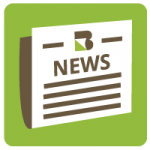 Years ago the Mon River Valley was dotted with bustling communities filled with the soot and fire of the coal and coke era. Today, the residents of the towns along the Monongahela River are looking at that water corridor with new eyes. River towns are offering residents and visitors access to this waterway for outdoor recreation and launching businesses that support the emerging river recreation.
Leading the effort is the Mon River Valley Coalition (MRVC), an outgrowth of the River Town Program, launched in 2011 by the Pennsylvania Environmental Council (PEC) to help communities recognize the river as an asset for community and economic development.
The MRVC got started when a group of civic and municipal leaders from Mon River communities graduated from the three-year River Town Program and wanted to continue working together. The Coalition was launched in 2013 and is now led by National Road Heritage Corridor director, Donna Holdorf, and River Town Program director, Cathy McCollom. Twenty communities bordering the Monongahela River now participate.
According to Cathy McCollom, it's the collaborative spirit of the people and organizations involved that have made the difference. "These are small towns and small communities," she says, "but working together, they keep growing."