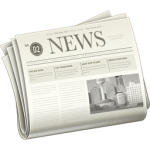 PARKERSBURG – City officials are seeking public input on the future of Agate Marble Park.
The city is studying the 8-acre Vitro-Agate Marble Factory site off East Street near the bridge for possible development as a water recreation park.
In August of last year students from West Virginia University Landscape Architecture Program unveiled a conceptual design for Agate Marble Park. The design concepts incorporated the site's industrial history, the reuse of existing materials, sensitivity, green infrastructure and river access and recreation. The plans included recreational activities, nature programming and revenue-producing ideas, such as a ice cream shop, bike store, marina and bar and restaurant.