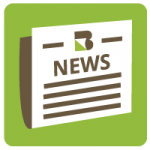 The West Virginia Brownfields Assistance Centers are teaching revitalization and redevelopment at their annual conference.
The Centers brought together more than 300 people for the three day conference and Central Appalachian Regional Brownfields Summit on Thursday.
"As Morgantown and Monongalia County grow, there are a lot of sites that have been redeveloped," said Patrick Kirby, Director of the Northern West Virginia Brownfields Assistance Center at West Virginia University. We wanted to take people downtown, show them some neat things that are happening that are really exciting right now, but some have had to take environmental cleanup."
Brownfields are any site that would be redeveloped, but there is either real or perceived contamination. The West Virginia Brownfields Assistance Centers help to clean that up.
"There are big projects that we've all driven by that same site that looks to big to tackle," said Kirby. "If they just do what they can in their community, they can reach out to us for assistance and they can tackle those problems."
READ MORE