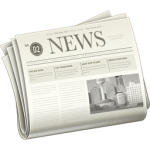 The Environmental Protection Agency has released two Brownfields Partnership videos highlighting successful projects and partnerships in the Mountain State. The videos showcase the value of partnerships in navigating the brownfield redevelopment process from beginning to completion. The role of teamwork and partnerships between communities, the private sector and government is key because of the complexity brownfields redevelopment.
Brownfields Partnership Video (short version, 3:25):
The Taylor, Smith & Taylor Pottery site in Chester, in the northern panhandle of West Virginia is featured in both videos. Also shown are sites in Beech Bottom and Wellsburg. Interviews include speakers from the Business Development Corporation of the Northern Panhandle, Brooke Hancock Jefferson Metropolitan Planning Commission, Hancock County and West Virginia Department of Environmental Protection (WVDEP) in addition to a Chester community member. The long version features additional interviews with Patrick Kirby, director of the Northern West Virginia Brownfields Assistance Center, Patricia Hickman, director of Land Restoration at WVDEP and others.
Brownfields Partnership Video (long version, 7:26):