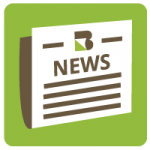 Upshur County Releases RFQ for Cleanup Project
The Upshur County Commission received an EPA Cleanup Grant for remediation activities at the Upshur County Youth Camp Tar Pit. As part of this cleanup project, the Upshur County Commission will retain an environmental or engineering firm to provide professional and technical services necessary to undertake remediation planning activities. The activities include producing plans and specifications for bidding for remediation services necessary for the completion of the Upshur County Youth Camp Tar Pit EPA Brownfields Cleanup Project. The firm will also be retained to provide environmental management and oversight of the site cleanup activities, including serving as the Licensed Remediation Specialist (LRS) of record to navigate the site through the West Virginia Voluntary Remediation Program (VRP). Finally, the firm will also hold responsibility for regular reporting to EPA Region 3, as required in the cooperative agreement. The Upshur County Youth Camp Tar Pit (the Tar Pit) is a half-acre of land situated on the western shore of the Buckhannon River in Selbyville, West Virginia that is part of the Upshur County Youth Camp Property.
For more information on the project and the RFQ process, 
download the RFQ here.
The deadline for the RFQ is February 28
.