Nov
14
Tue
2017 BAD Buildings Summit

@ WVU Erickson Alumni Center
Nov 14 @ 8:00 AM – 6:00 PM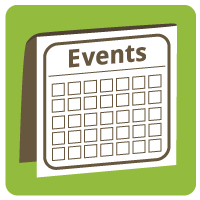 At the BAD Buildings Summit, learn how to rehabilitate Brownfields, Abandoned, and Dilapidated (BAD) Buildings in your community by networking with other leaders across the state dealing with the same challenges. Participants will see presentations by resource providers, practitioners, and technical experts on topics including demolition, codes & ordinances, funding, resources, engaging stakeholders, and sustainable reuse options for vacant properties.
Dec
4
Mon
Brownfields 2017: Sustainable Communities Start Here

@ David L. Lawrence Convention Center
Dec 4 @ 8:00 AM – Dec 7 @ 4:15 PM
Cosponsored by the U.S. Environmental Protection Agency (EPA) and the International City/County Management Association (ICMA), the National Brownfields Training Conference will take place December 5-7, 2017, with pre-conference workshops on December 4th, in Pittsburgh, PA at the David L. Lawrence Convention Center. Offered every two years, the conference is the largest gathering of stakeholders focused on cleaning up and reusing formerly utilized commercial and industrial properties.
The heart of Brownfields 2017 is a dynamic educational program of speakers, discussions, mobile workshops, films and other learning formats that are calibrated to provide you with case study examples, program updates, and useful strategies for meeting your brownfield challenges head on. Featuring dozens of educational sessions and mobile workshops including many showcasing the Steel City and the redevelopment in the surrounding region, the exceptional training offered by the conference has something for both beginners and seasoned professionals.