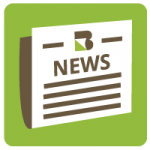 FOLLANSBEE — The former Follansbee Steel location has been shuttered for four years, but it's about to get a whole new look.
The Business Development Corp. of the Northern Panhandle closed on the property for more than $1.3 million Thursday and have awarded a contract for the brownfield remediation assessment to Civil Environment Consultants of Export, Pa., according to BDC Executive Director Pat Ford.
Ford said the West Virginia Economic Development Authority granted a $1.3 million loan for the purchase and the Northern West Virginia Brownfield Assistance Center awarded a $12,500 grant for a boundary survey and Phase 1 environmental assessment required for the loan.
Jim Andreozzi, Brooke County Commissioner and BDC executive board member, said the site "has some environmental concerns and the BDC will undertake a process of remediating it. And now, we have an opportunity to put it back to use. For over four years, the site has been vacant. Now, we're planning for an end use that will have people working on the site again. That has been the mission of the BDC and Brooke and Hancock county commissions over the past five years, to reclaim B.A.D. — brownfield, abandoned and dilapidated — properties, develop them and put people back to work on these properties."
BDC and Brooke County officials visited the site Thursday to discuss future plans. Ford envisions selling parcels to two to three new businesses, possibly in the energy, metals or transportation industries.
"The reason why (the property) is so valuable to us — so valuable to the Northern Panhandle — is its access: river, rail and highway," he said.
Follansbee City Manager John DeStefano said he was aware the purchase was pending and is pleased to hear it's complete.