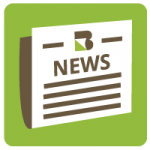 Last week, the U.S. Environmental Protection Agency awarded more than $1.9 million in Brownfields grants to revitalize former industrial sites and promote economic development in West Virginia. With the assistance of the West Virginia Brownfields Assistance Centers, the state received 49 percent of the EPA grant funding awarded to the Mid-Atlantic region.
"We are thrilled to learn that West Virginia has once again done well in securing funding through the highly competitive EPA brownfield grants program," said Patrick Kirby, director of the Northern West Virginia Brownfields Assistance Center at West Virginia University.
"We know this investment from the EPA will help spark further investment from the public and private sectors. The West Virginia Brownfields Assistance Centers work hard to provide assistance to these communities and we look forward to seeing the positive results of these projects."
The EPA Brownfield Assessment, Revolving Loan Fund and Cleanup grants go to communities that are underserved and economically disadvantaged, including neighborhoods where environmental cleanup and new jobs are most needed. In total, six West Virginia projects were awarded funding.
The Business Development Corporation of the Northern Panhandle was awarded a Brownfield Coalition Assessment Grant totaling $600,000, the maximum award allowed. The Assessment grant will assist the BDC in the environmental assessment and repurposing of potentially contaminated properties in Brooke and Hancock counties in West Virginia and Jefferson County in Ohio. The BDC was also awarded $158,500 in EPA Clean-up Grants that will be used to repurpose two sites in Hancock County.
"The award of these grants is a recognition of the great work that the BDC is doing in the region," said Kirby. "The BDC is a valued partner in our shared work to redevelop brownfields into economic development opportunities for the state and its citizens."
The City of Thomas was awarded a $200,000 Clean-up Grant to help address the city's riverfront property. The Wayne County Economic Development Authority was also awarded a $200,000 Clean-up grant to repurpose the former Kenova Grade School.
"The Wayne County EDA has had great success with its existing EPA brownfields assessment grant, including an environmental assessment of the former Kenova Elementary School facility," said George Carico, director of the Brownfields Assistance Center at Marshall University.
"Now they have a cleanup grant for removal of asbestos-containing materials in the structure, so they can move forward with demolition of the structure, followed by redevelopment of the property. There's been a great deal of interest in this site for future re-use, and this cleanup grant is the much-needed next step in the process."
The West Virginia Department of Environmental Protection was awarded a highly competitive $820,000 EPA Brownfields Revolving Loan Fund Grant that will capitalize a West Virginia Brownfields Revolving Loan Fund and provide incentive for businesses to remediate brownfields in the Ohio Valley.
"The WVDEP's Revolving Loan Fund Grant is a whole new aspect of brownfields redevelopment," said Carico.
"This grant will help stimulate economic development in a twelve county region along the Ohio Valley. By combining funding for environmental assessment purposes and loans for cleanup of environmental impacts and related use, projects will be able to move forward with fewer hurdles."
CONTACT: Andrew Stacy, West Virginia Water Research Institute
304.293.7085, astacy@mail.wvu.edu